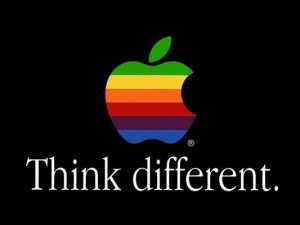 I promise not to get caught up in the deification of Steve Jobs, but anyone who knows me knows that I've been a serious Mac geek for decades. In 2005 Steve Jobs gave a speech at Stanford entitled "How to live before you die." It's wonderful.
I struggled for awhile about whether to post this notice to my business blog. The web is awash with mouth-foam over the impact of Jobs' life and the potential impact of his death, and I don't really feel the need to add to that. Instead I'd just like to focus on what I see as the crux of Jobs's speach:
Your time is limited, so don't waste it living someone else's life. Don't be trapped by dogma — which is living with the results of other people's thinking. Don't let the noise of others' opinions drown out your own inner voice. And most important, have the courage to follow your heart and intuition. They somehow already know what you truly want to become. Everything else is secondary.
Steve Jobs was a demanding, ambitious, creative man. I love people like that. I admire him more for those characteristics than for his actual successes. Working with folks who act on their dreams is the best part of this little job I've created for myself.